Bonjour tout le monde!
Veuillez m'excuser parce que je vais écrire en anglais - mon français est très pauvre, et je préférerais que vous avez une compréhension erronée de la signification de mon anglais, au lieu de me faire l'erreur moi-même tout en traduisant mes propres mots.
So, I have a lifelong interest in camouflage, of course. I have always tried to improve the existing camouflage patterns that I have seen, and creating better concealment became a bit of an obsession for me.
In the mid-2000's my wife got fed up with me using litres of ink to print patterns from my desktop computer printer, and suggested I try to make some money by offering my camouflage for sale. I laughed at her, naturally!
Part of the development process, if you can call those random musings a 'process', was to explore 3d camouflage, especially sniper fieldcraft techniques and ghillie suits.
Now, I must make a confession.... I have not built a ghillie suit, nor do I intend to (for the time being). Instead, in 2006 I bought an ex-army ghillie jacket (sleeveless) on eBay, and removed some materials while adding my own. In particular, I took out some black fabric and some quite blue-green textile, as I felt the colours were inappropriate. I added pieces of scarf/veil, pieces of sacking and a few strips of CADPAT material.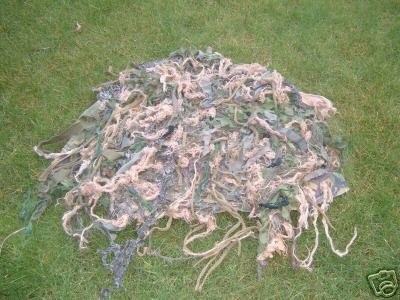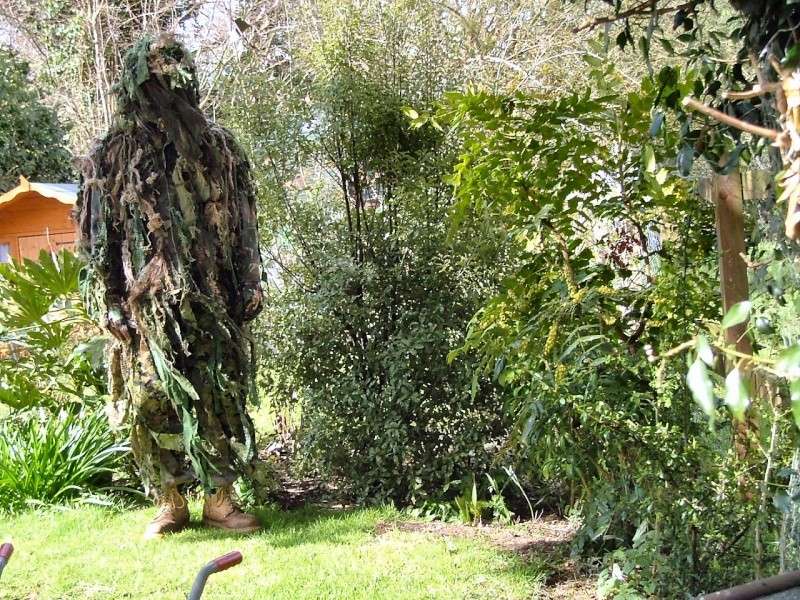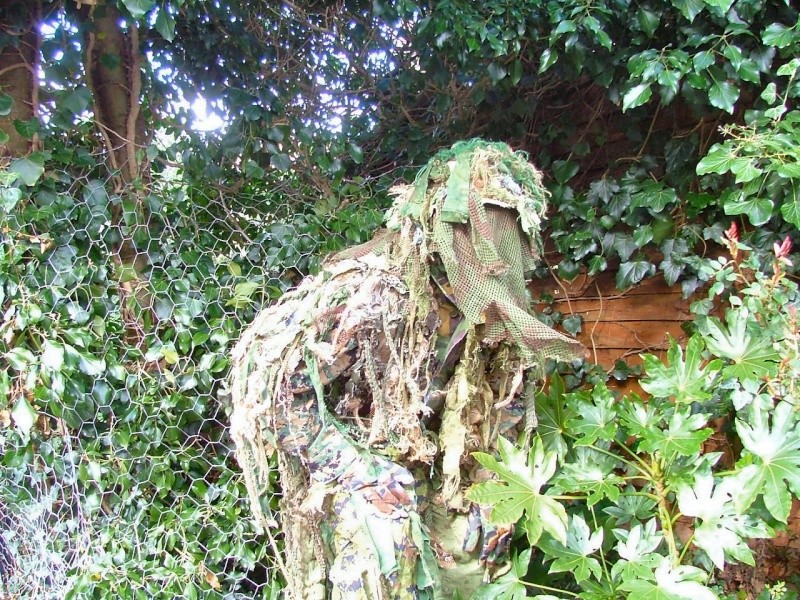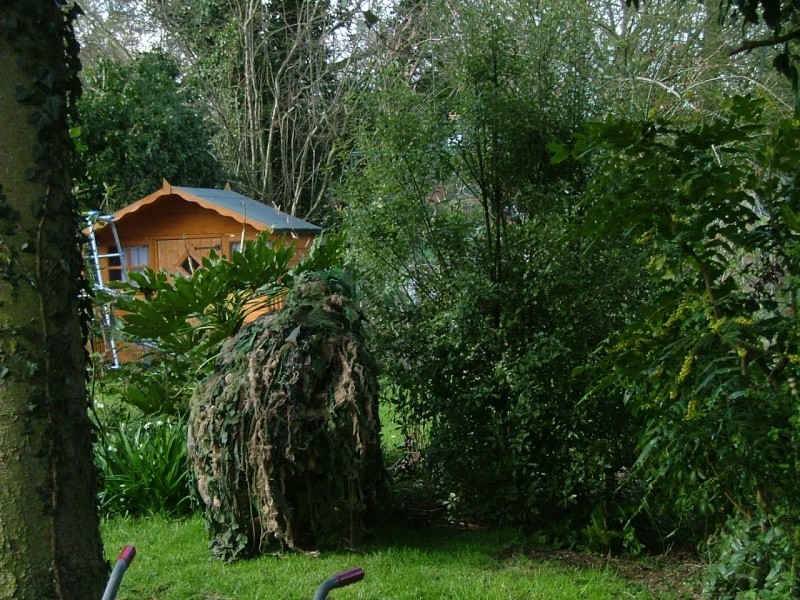 Some pictures taken a few days later: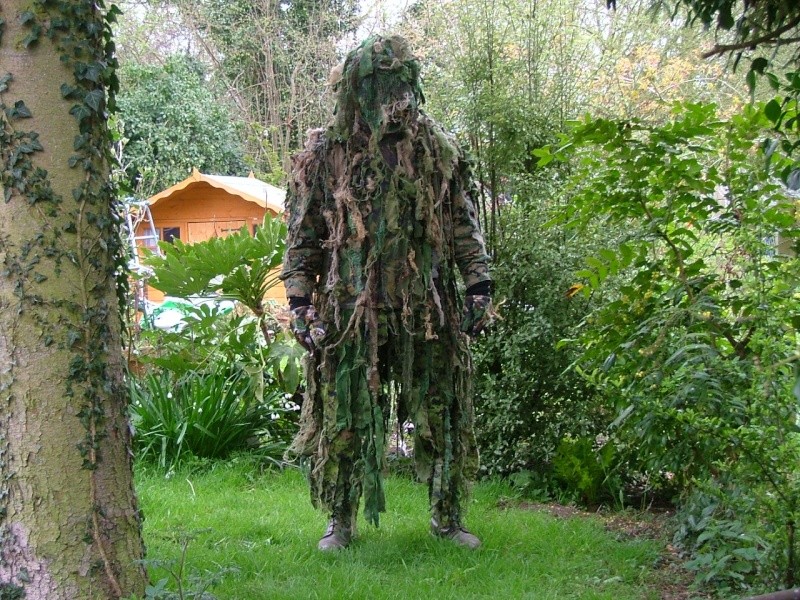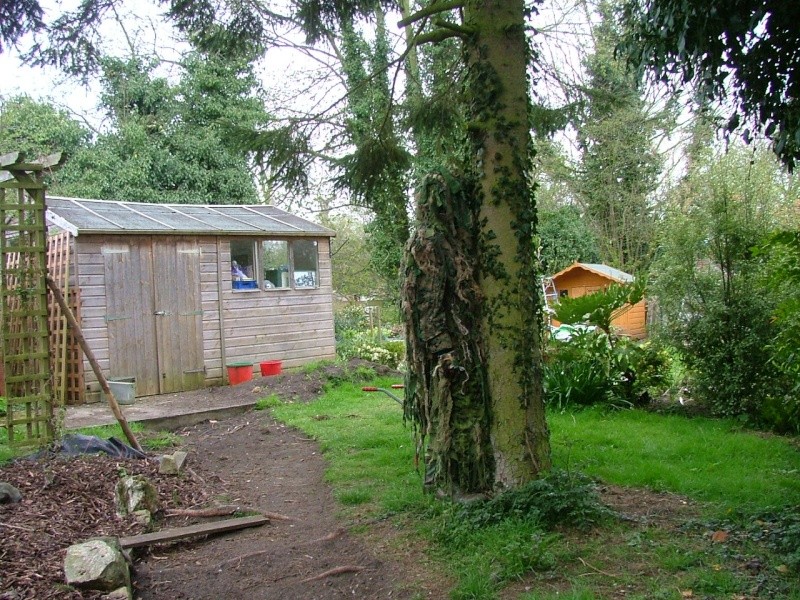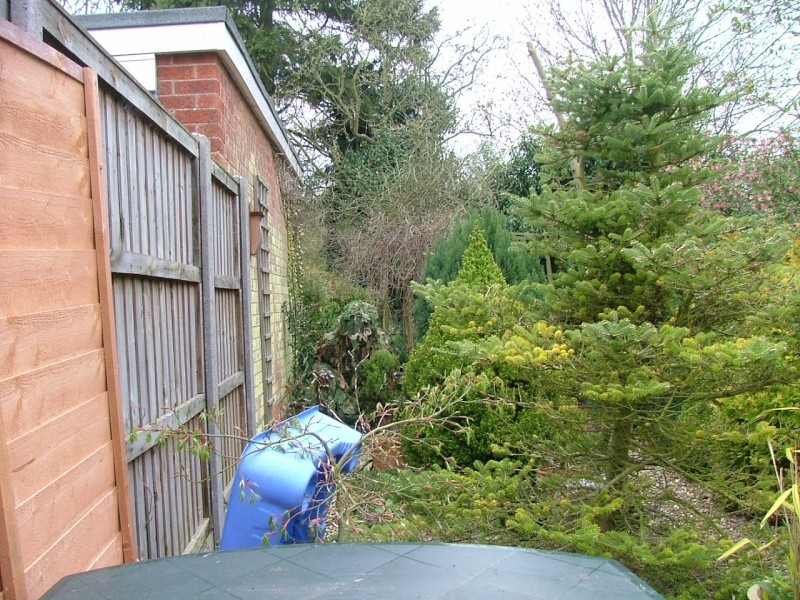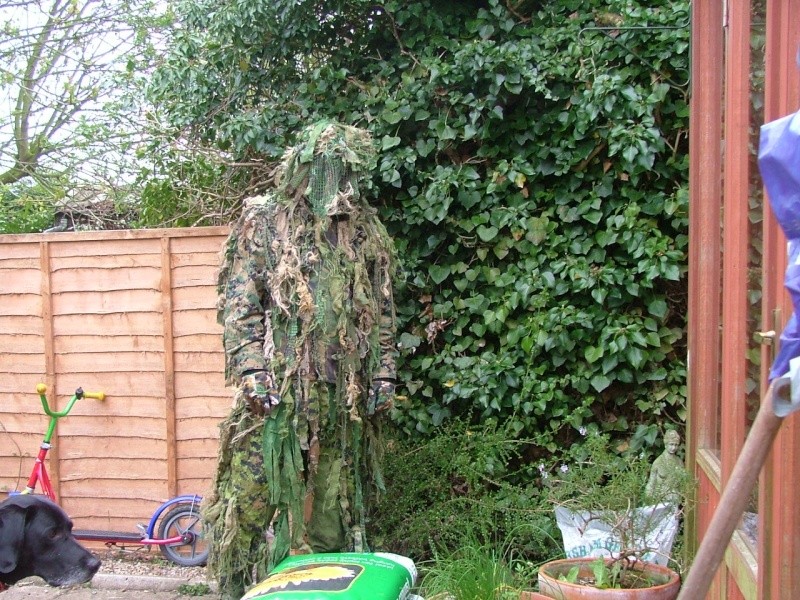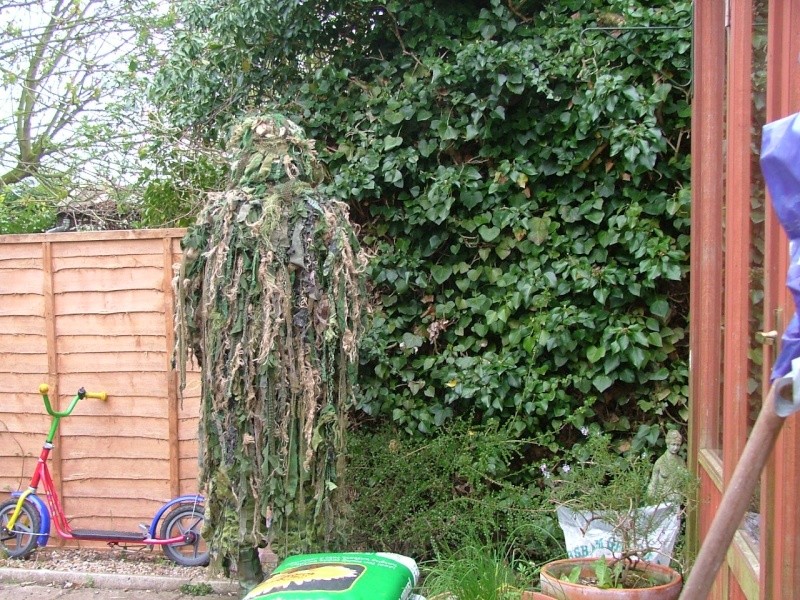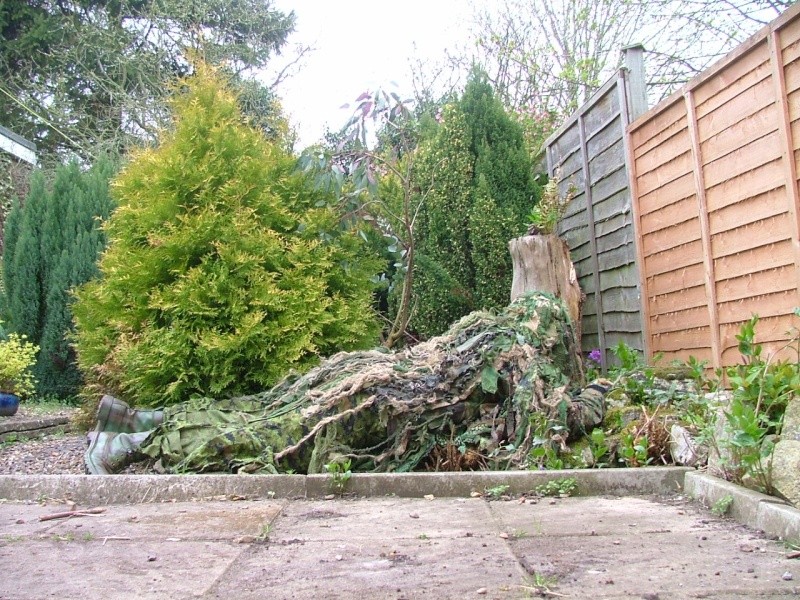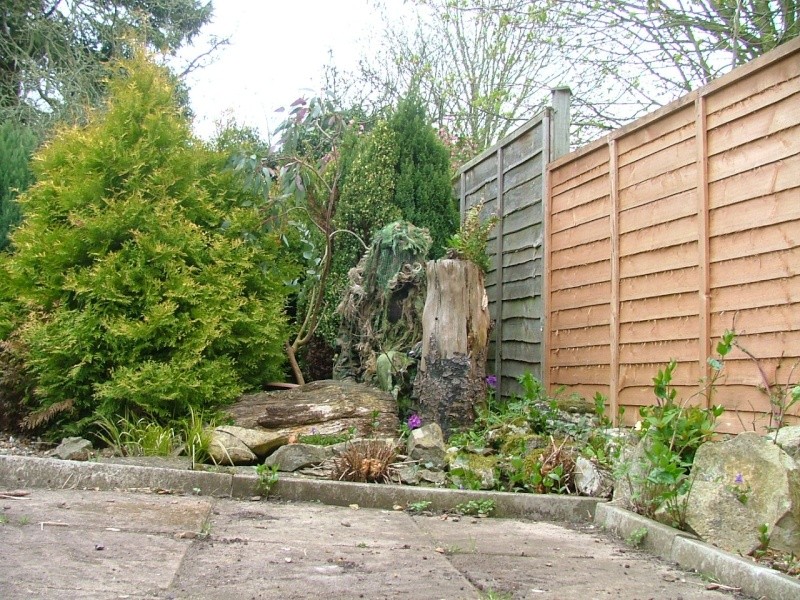 That's it. I welcome your questions, and - especially - your recommendations.
Salut!
Dom